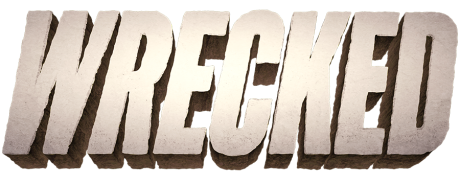 Meet TBS' hit survival comedy Wrecked
Remember LOST? You know, that crazy hit show where folks got stranded on a deserted island? And Castaway? Oh yeah, and TITANIC?
Mesh those all together, add comedians, and you have Wrecked.
Creative Director: John McGill
Art Director: Kelli Upshur
Copywriters: Jessica Druck
DESIGN: BAYWATCH
In lieu of the latest Baywatch movie starring Dwayne Johnson and Zac Efron, released weeks before Wrecked Season 2 premiered, we spoofed up our OWN Baywatch using unedited dailies.
DESIGN: HAPPY FOURTH
'Merica. Using unedited dailies.
DESIGN: STEVE GETS READY FOR A HOT DATE
Can you believe they didn't use any of this footage in the show?
DESIGN: WHAT'S 165,000 DIVIDED BY 35?
But they DID use this clip… #relatable
DESIGN: FACEBOOK LIVE + GAMIFY
Before each episode aired, we went live on Facebook to get the fanbase excited for what's to come! Here are a few examples: